Welcome to Beach Service West
Due to unprecedented demand for our rental beach equipment, coupled with increased prices from our manufacturers as well as global shortages of supplies related to our products, we find it necessary to increase our prices.
Effective July 1st, 2021, the daily rental rate will be $35, and the full 7-day weekly rental rate will be $175, which is for the regular set up of two lounges and an umbrella/cabana, depending on the seasonal cover we are using at the time.
Nick and Kelly Simons, brothers, have operated Beach Service West Tampa Bay area beaches, beach concessions along the Pinellas Gulf Coast for over forty-five years.
We owe our start and knowledge of the "beach business" to Edward Hickey, Jr. of Ed's Beach Service, a pioneer in the concession business, who has established himself as the leader in our service oriented field.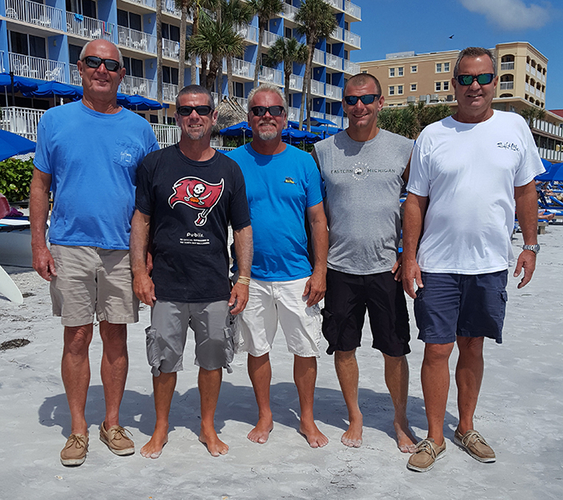 Meet the crew: (Left to Right )
Nick, Kevin, Chris, Tim & Kelly
Come relax on the beach with us!